Butterfly Trio | Signed Art Print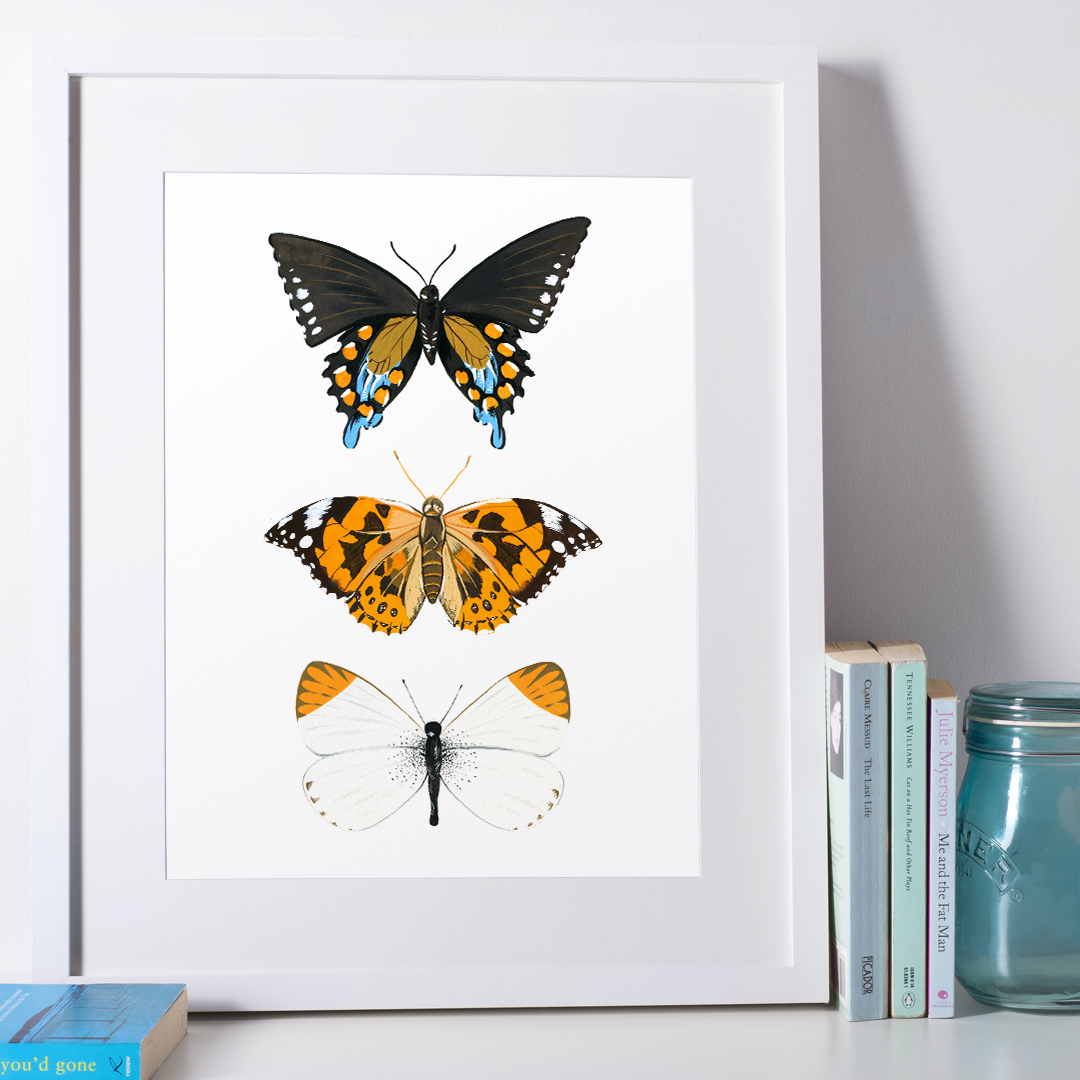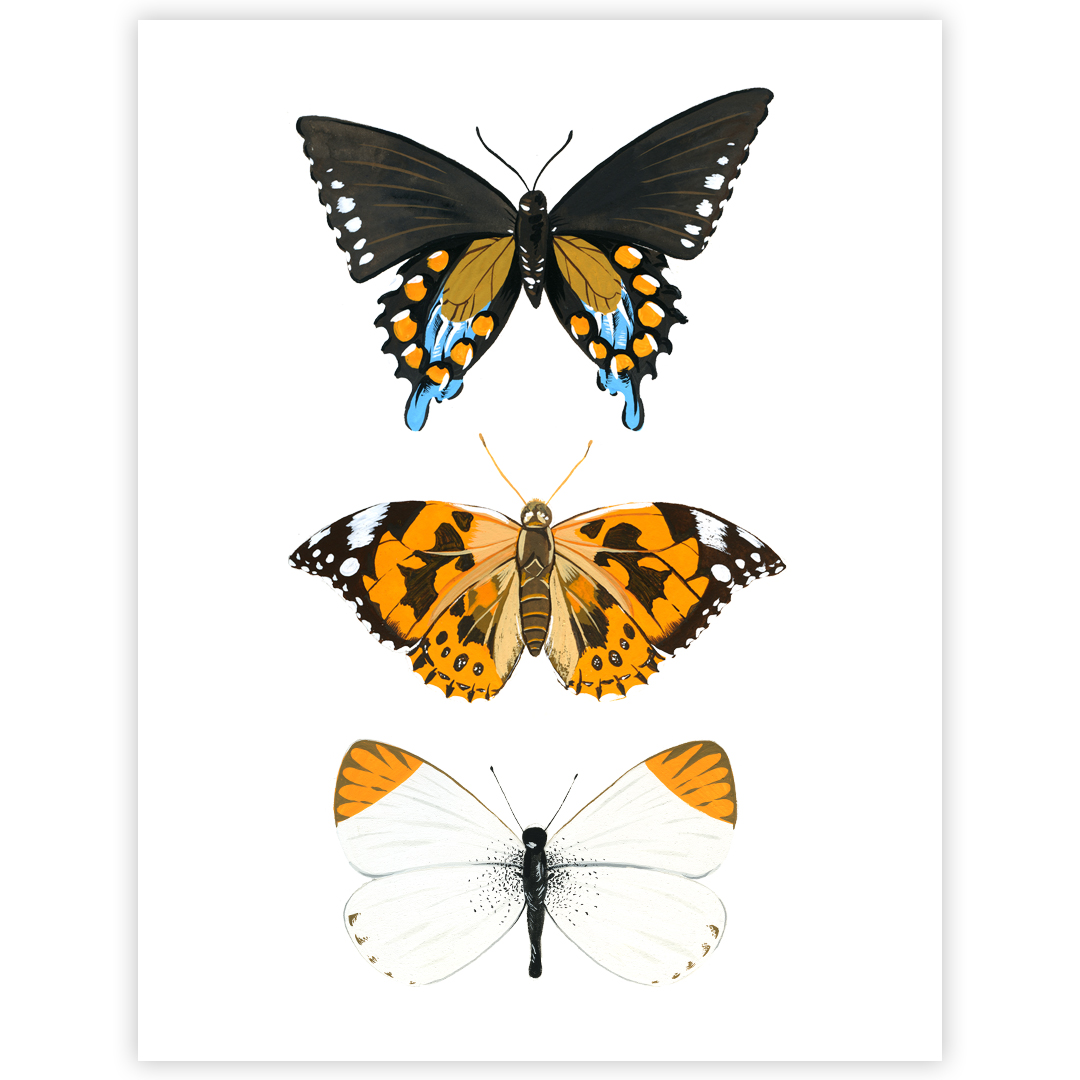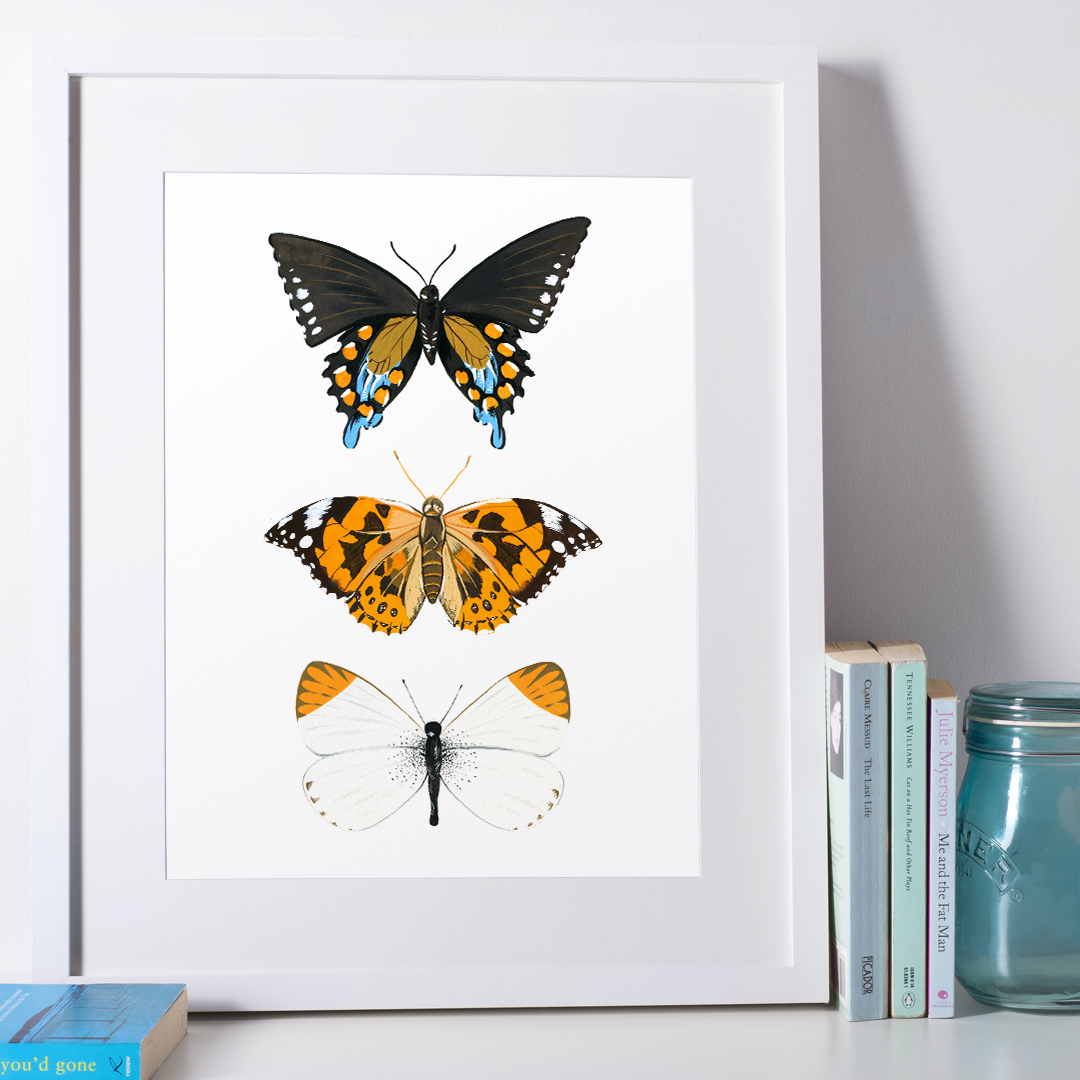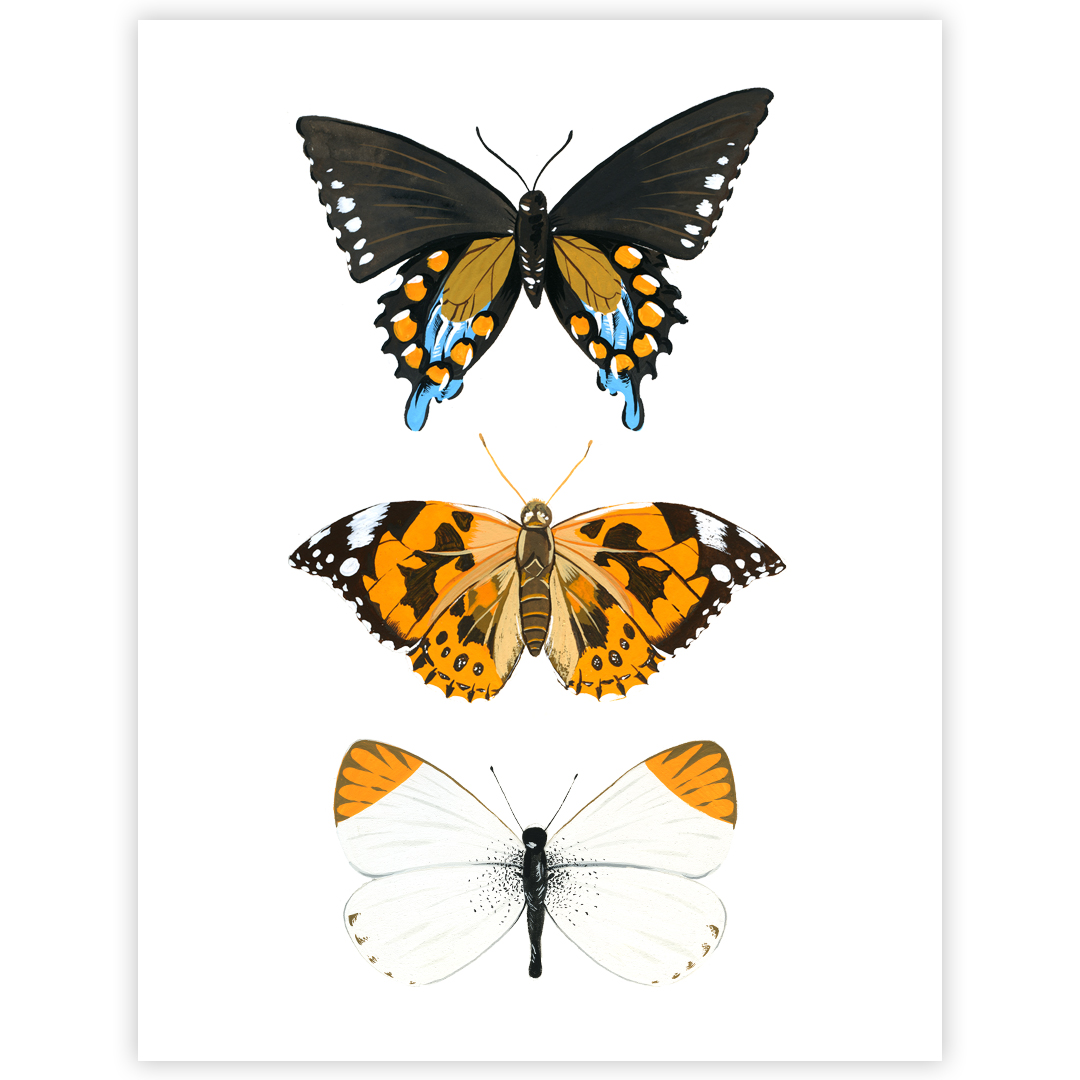 Butterfly Trio | Signed Art Print
Butterfly Trio is a series of gouache paintings by Philip Boelter combined to create this lovely butterfly trio of a Pipevine Swallowtail, Painted Lady, and Orangetip Butterfly. Vibrantly painted with orange, earthy browns, and a bit of aqua blue - it's a gorgeous print for any butterfly lover.
Select your size below: 5x7, 8.5x11, 11x14 or 16x20
(Prints are sized for popular framing options)
This Art Print is Signed.