California Desert Sun | Signed Art Print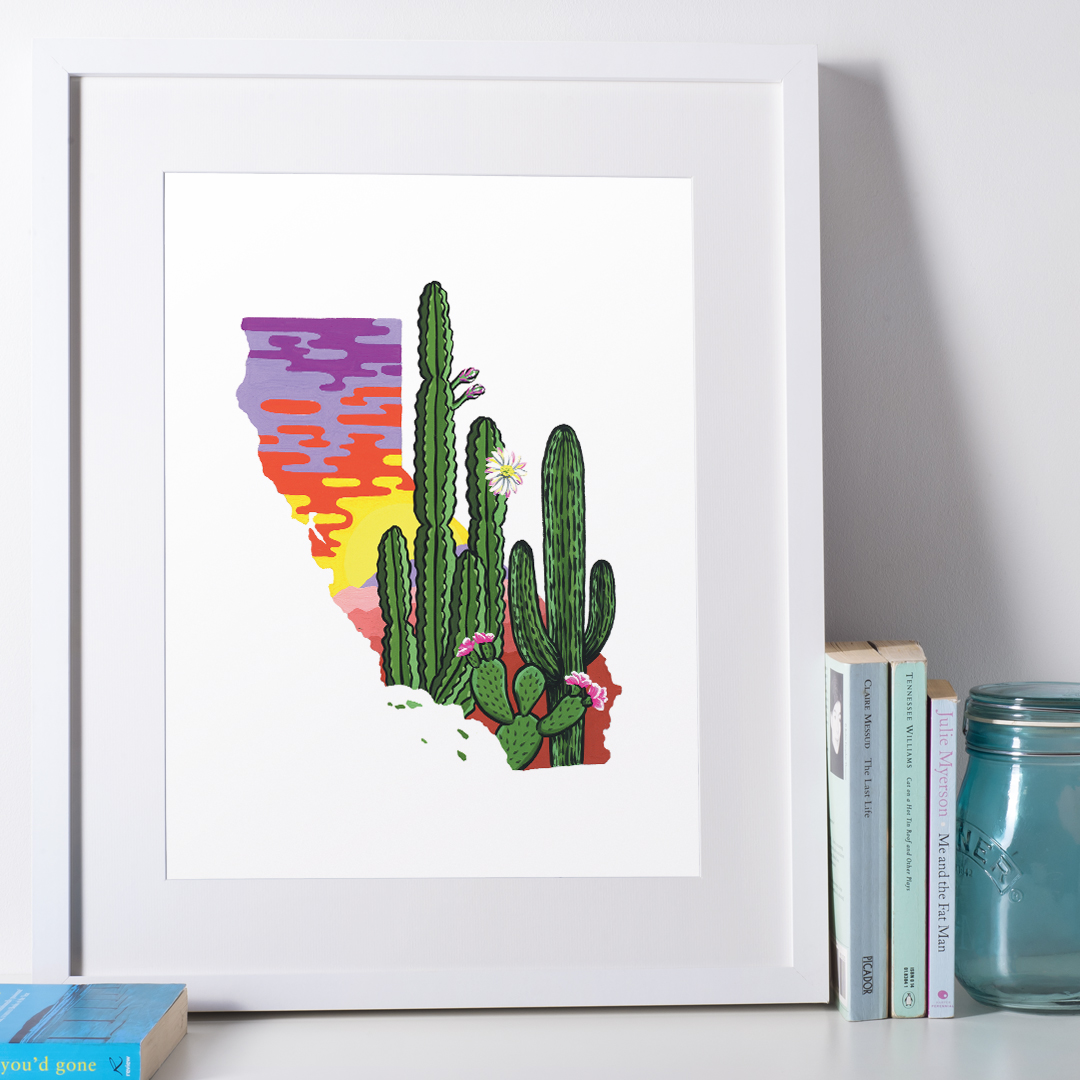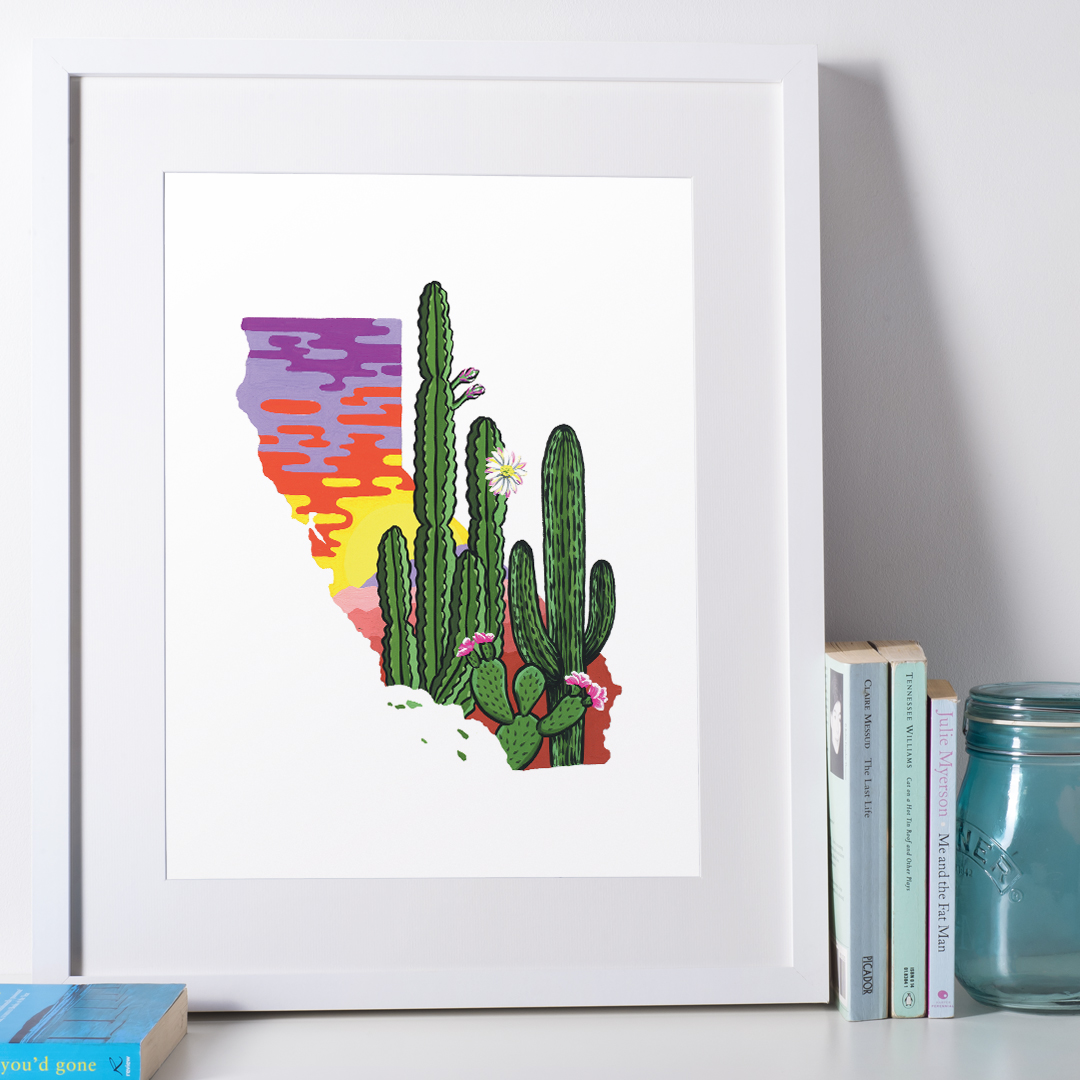 California Desert Sun | Signed Art Print
California Desert Sun is a gouache painting inspired by the cacti that rule the California Deserts which include the Mojave, Colorado, and Great Basin Deserts. This vibrantly colorful painting is perfect for your decor, California household, or as a gift for your desert dwelling friend.
Select your size below: 5x7, 8.5x11, 11x14 or 16x20 Inches
(Prints are sized for popular framing options)
This Art Print is Signed.