Purple and Pine | Signed Art Print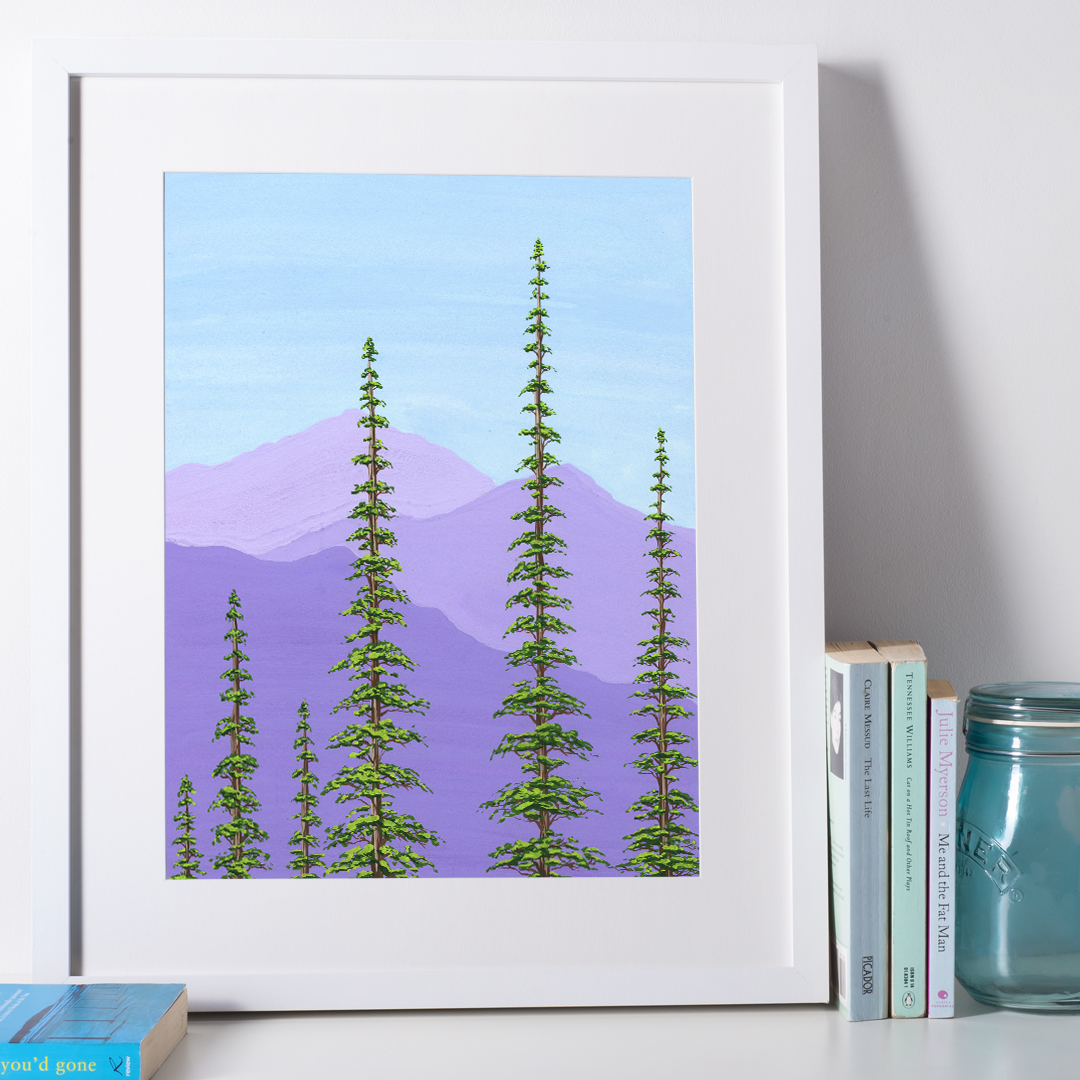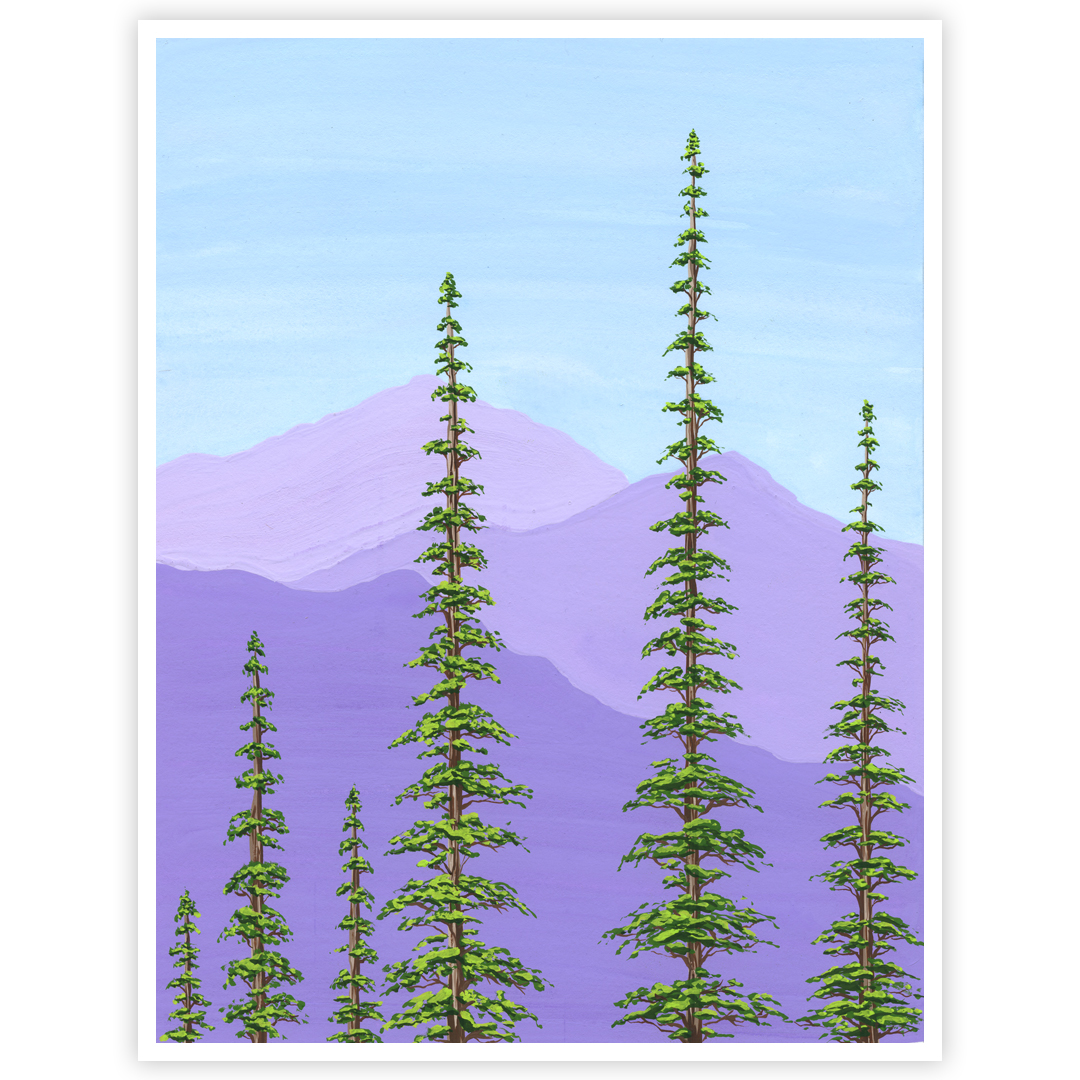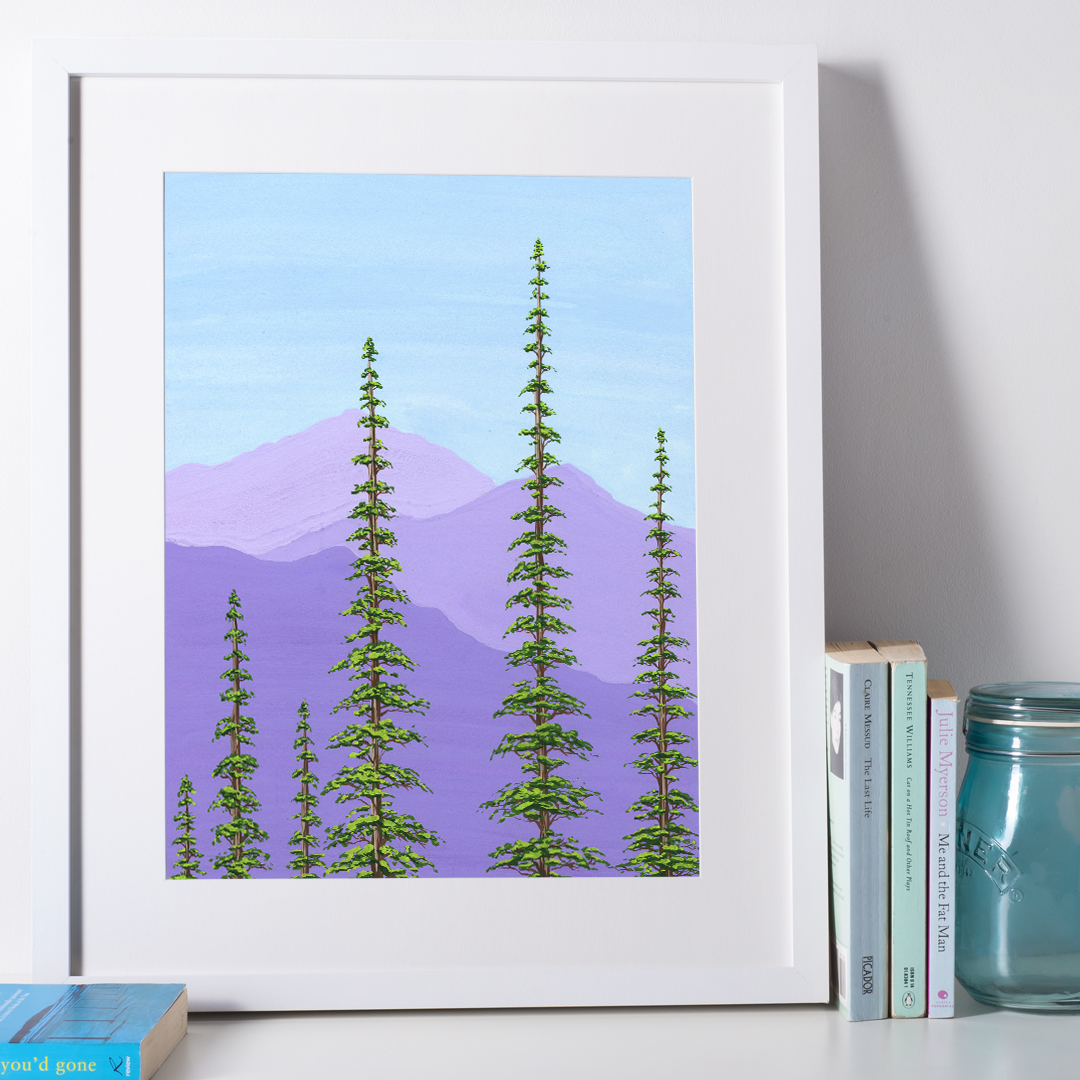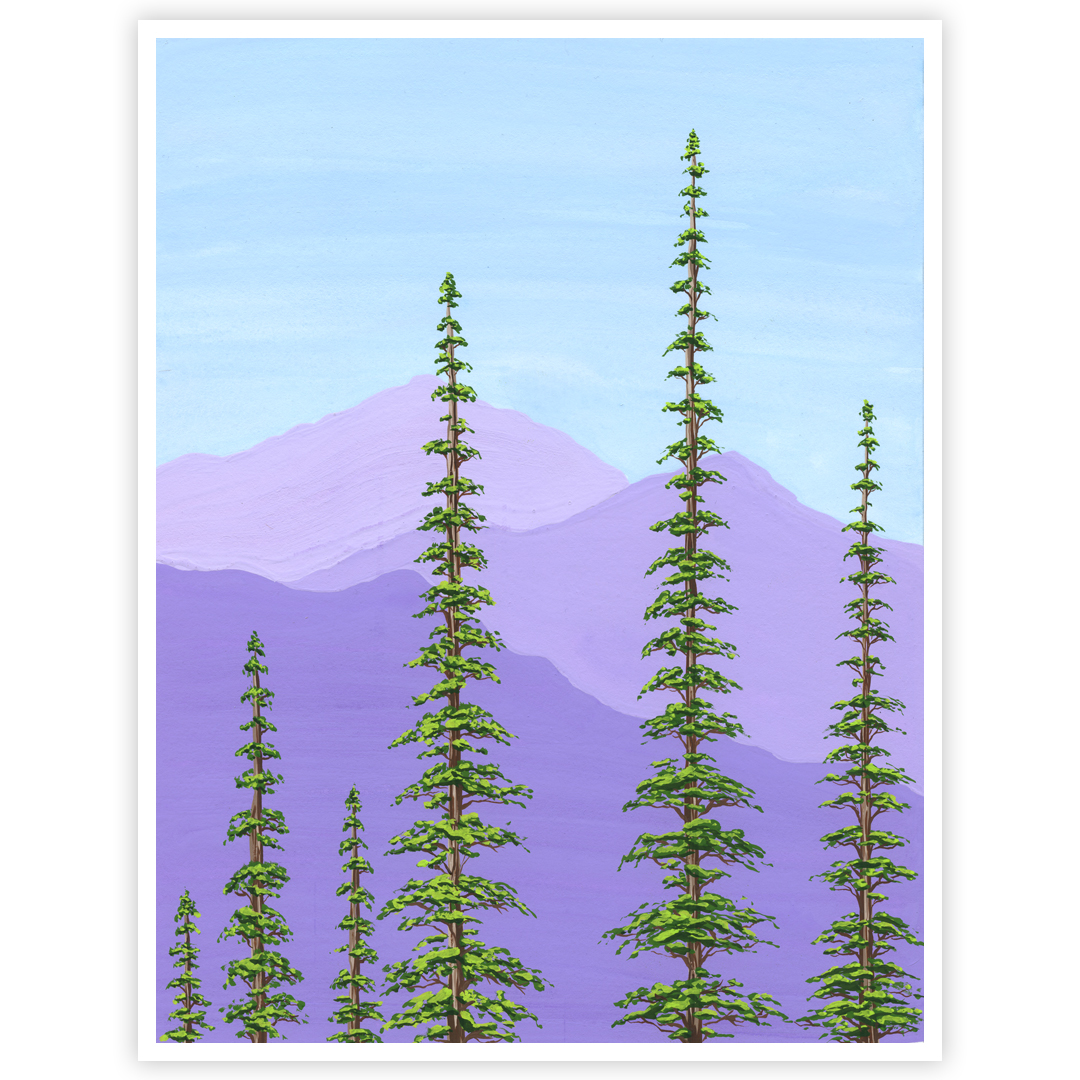 Purple and Pine | Signed Art Print
Purple and Pine is a gouache painting inspired by colors of the California mountains and pine trees. I grew up going to Big Bear Lake and loved being surrounded by all the pine trees and scenic mountains. While painting this, I couldn't help but remember all my great memories in Big Bear — celebrating the fourth of July on the lake, snowboarding during the winter, and hanging out with the family by the fire. This print is a perfect addition to add to your mountain decor, pine tree surrounding household, cabin inspired getaway, or as a gift for your wilderness loving friend.
Select your size below: 5x7, 8.5x11, 11x14, and 16x20 Inches.
(Prints are sized for popular framing options)
This Art Print is Signed.