Garden Goals #02 | Signed Art Print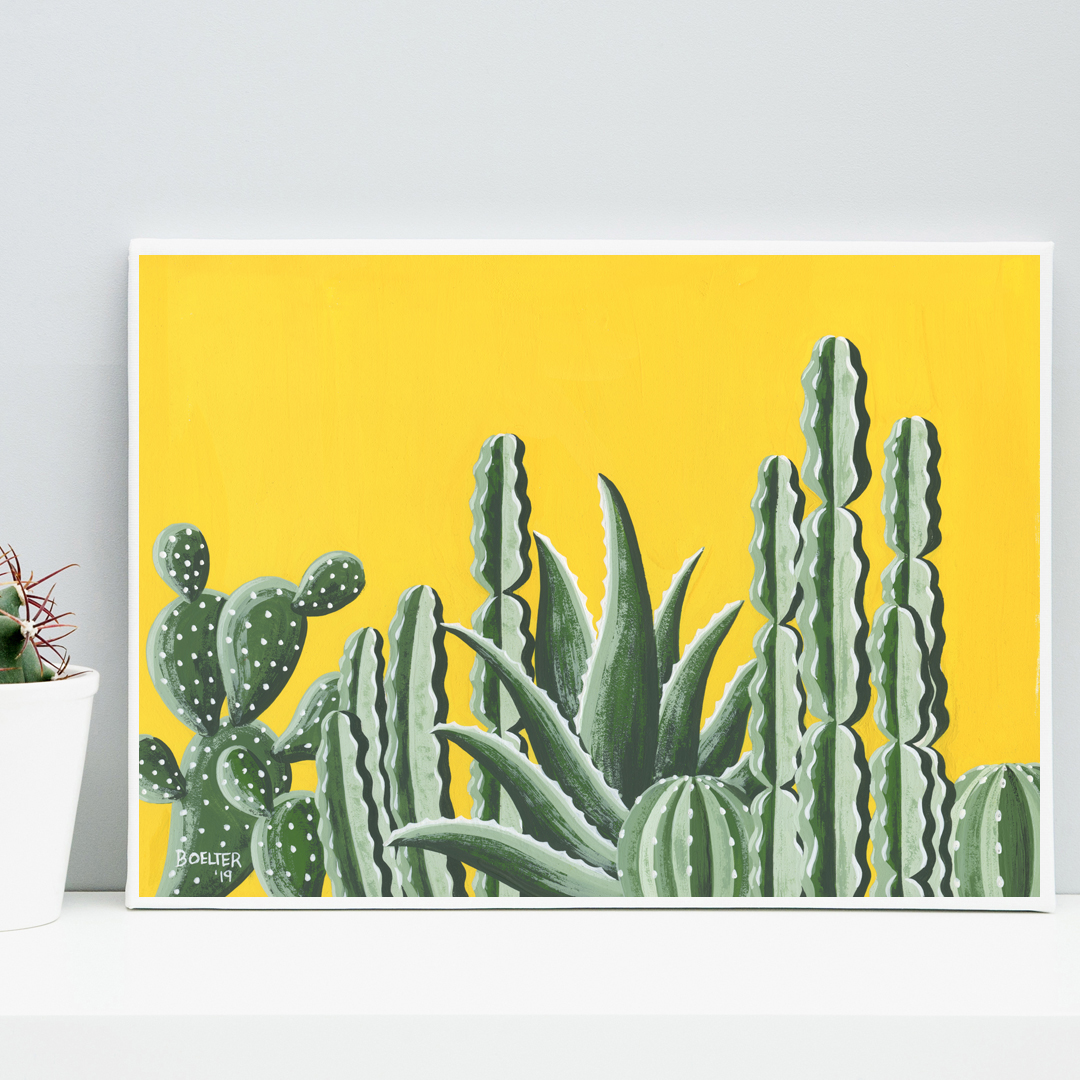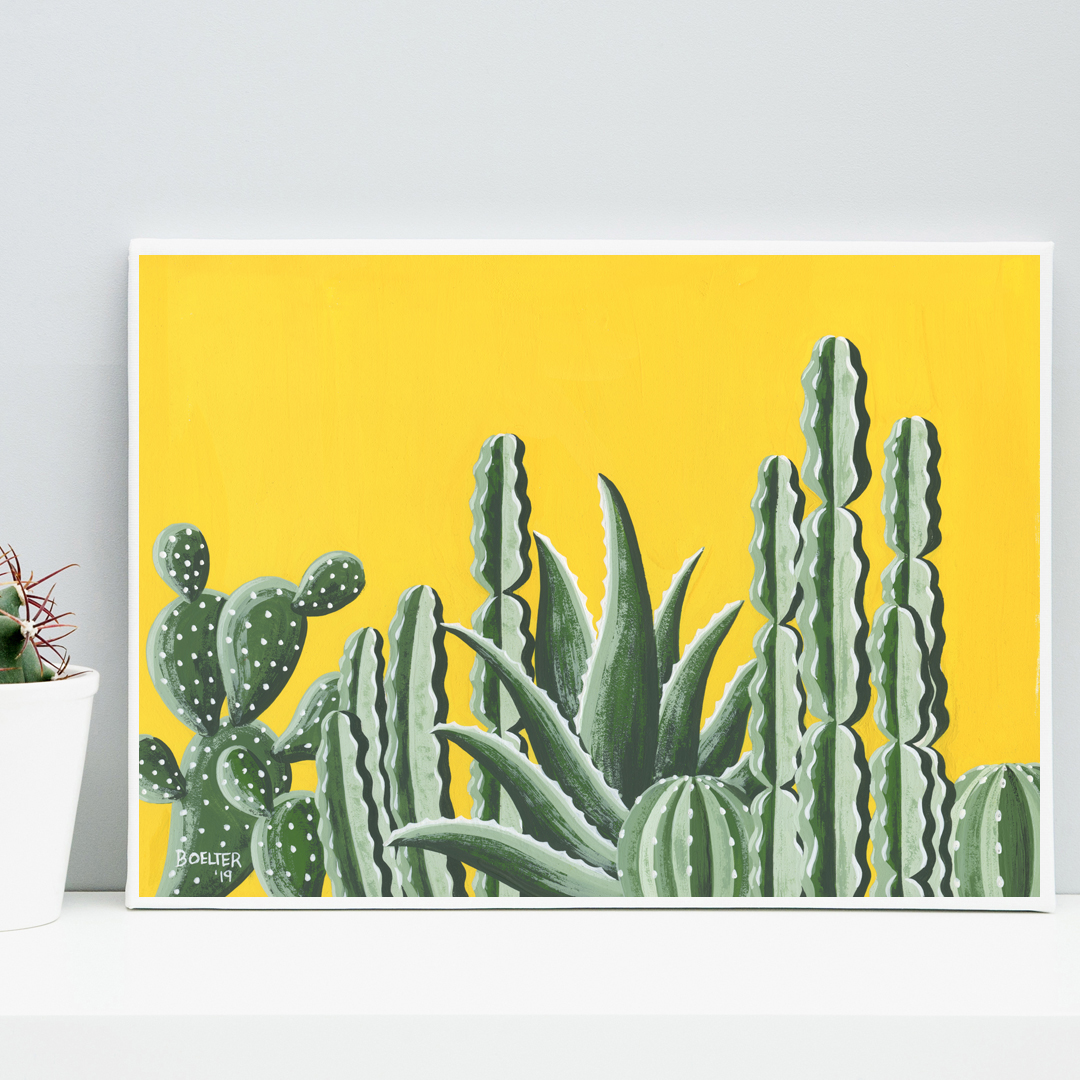 Garden Goals #02 | Signed Art Print
Garden Goals No. 2 is a gouache painting inspired by beautiful colors of the Southwest and the beauty of the desert botanicals. Colors of cadmium yellow and terre verte work so well together. The garden consisting of cereus cactus, barrel cacti, prickly pears, and aloe vera are balanced and in tune within this painting. This print is a perfect addition to add to your Southwest decor, cacti dwelling household, modern boho kids room, desert inspired oasis, or as a gift for your plant loving friend.
Select your size below: 7x5, 11x8.5, 14x11, and 20x16 Inches.
(Prints are sized for popular framing options)
This Art Print is Signed.
This art print pairs well with "Garden Goals No. 1"
and also pairs well with "Aloe You Vera Much #8"