Virginia Dogwood and Blue Ridge Sunset | Signed Art Print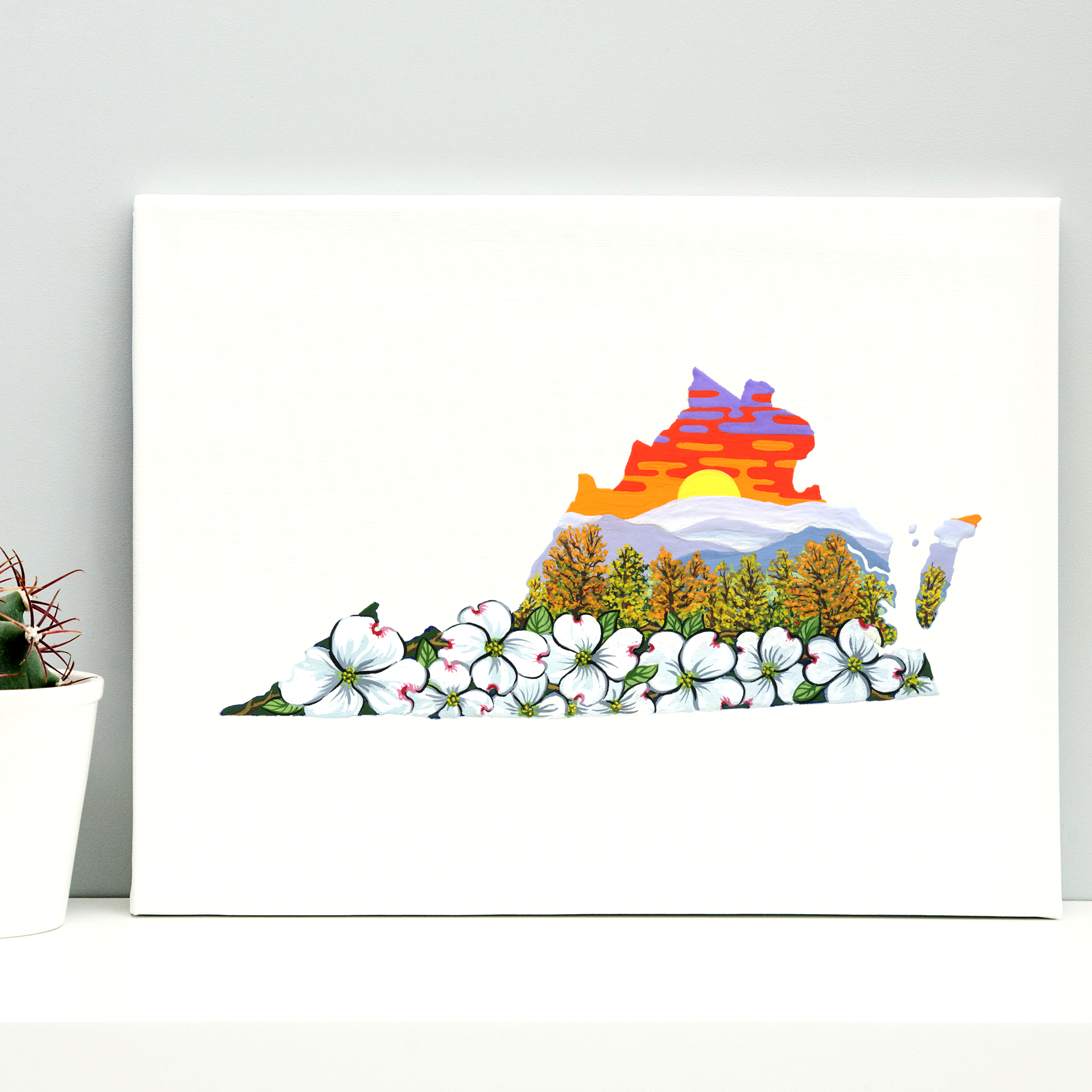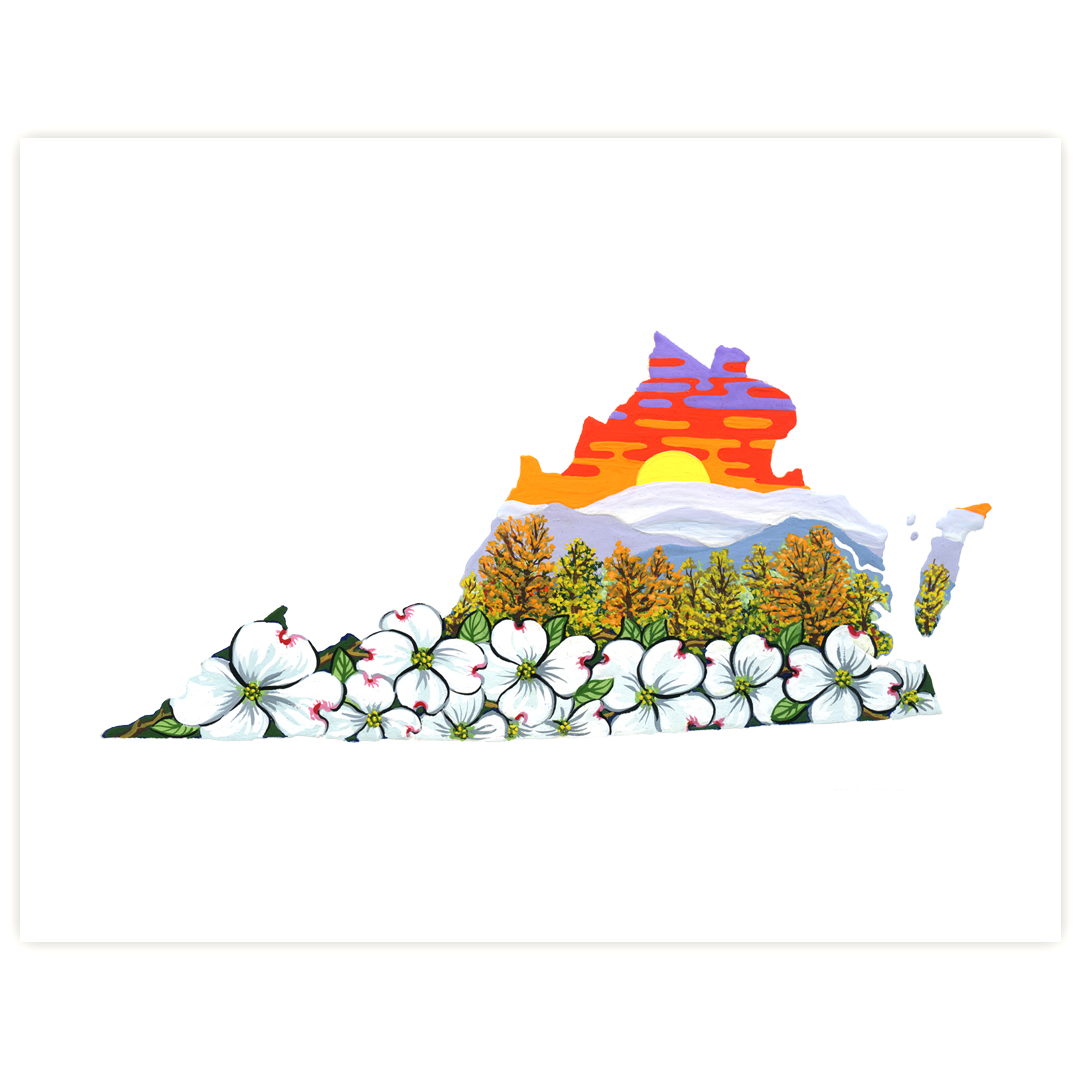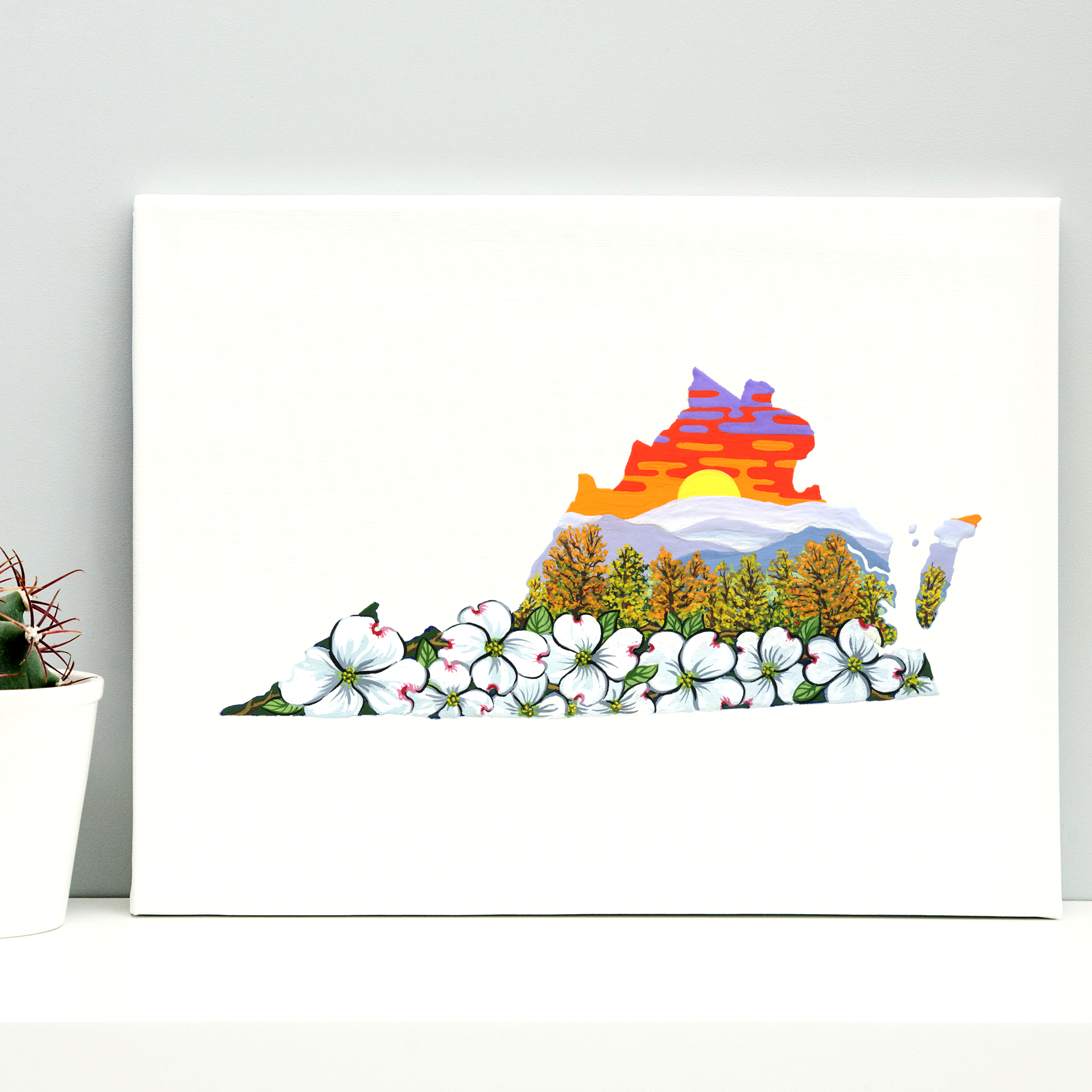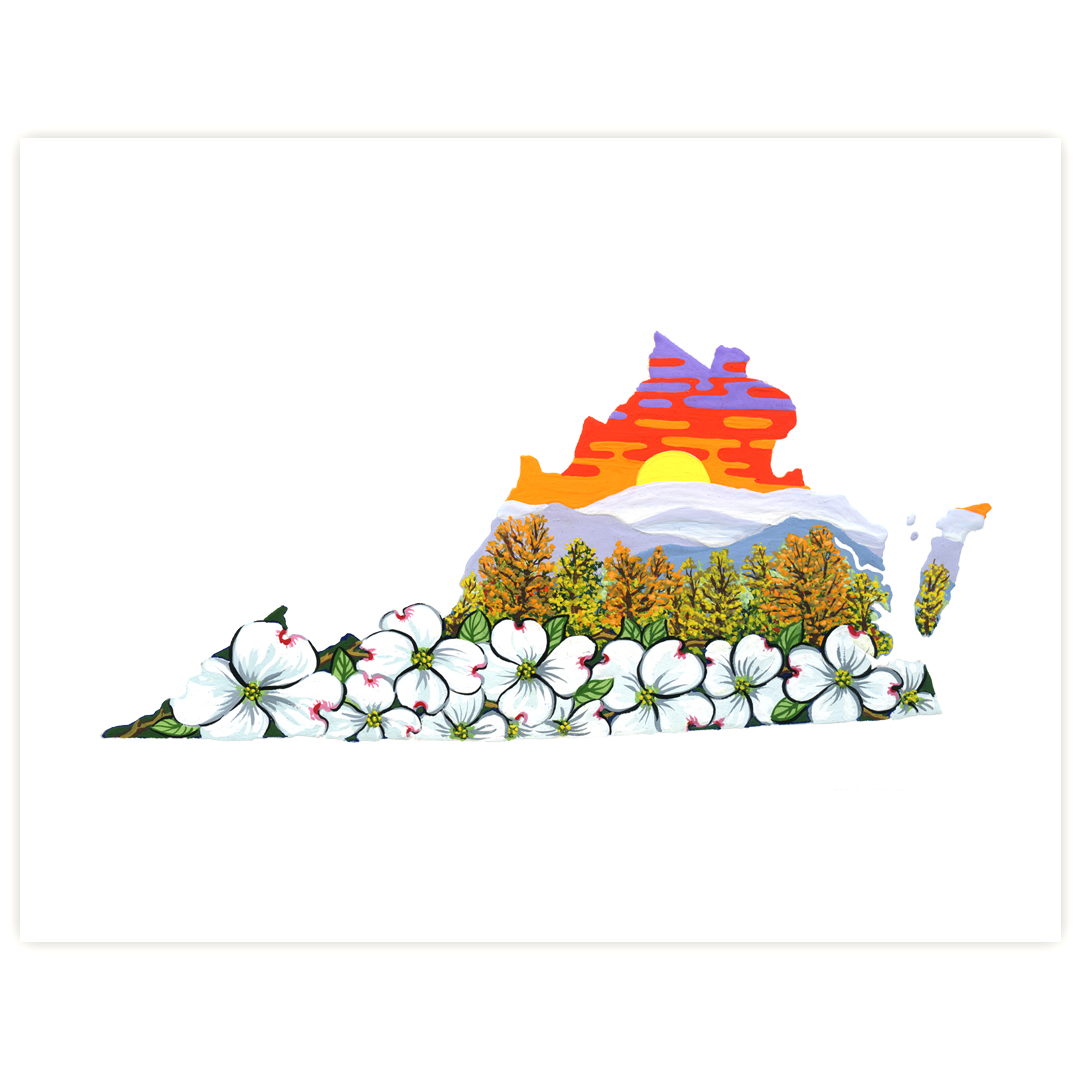 Virginia Dogwood and Blue Ridge Sunset | Signed Art Print
Virginia Dogwood and Blue Ridge Sunset is a gouache painting by Philip Boelter, inspired by the state flower and one of the most scenic landscapes of America. This vibrantly colorful painting is perfect to add to your Virginia home decor, floral lovin' household, or as a gift for your Virginia friend.
Select your size below: 5x7, 8.5x11, 11x14 or 16x20 Inches
(Prints are sized for popular framing options)
This Art Print is Signed.