Nevada Prickly Pear Beavertail Sunset | Signed Art Print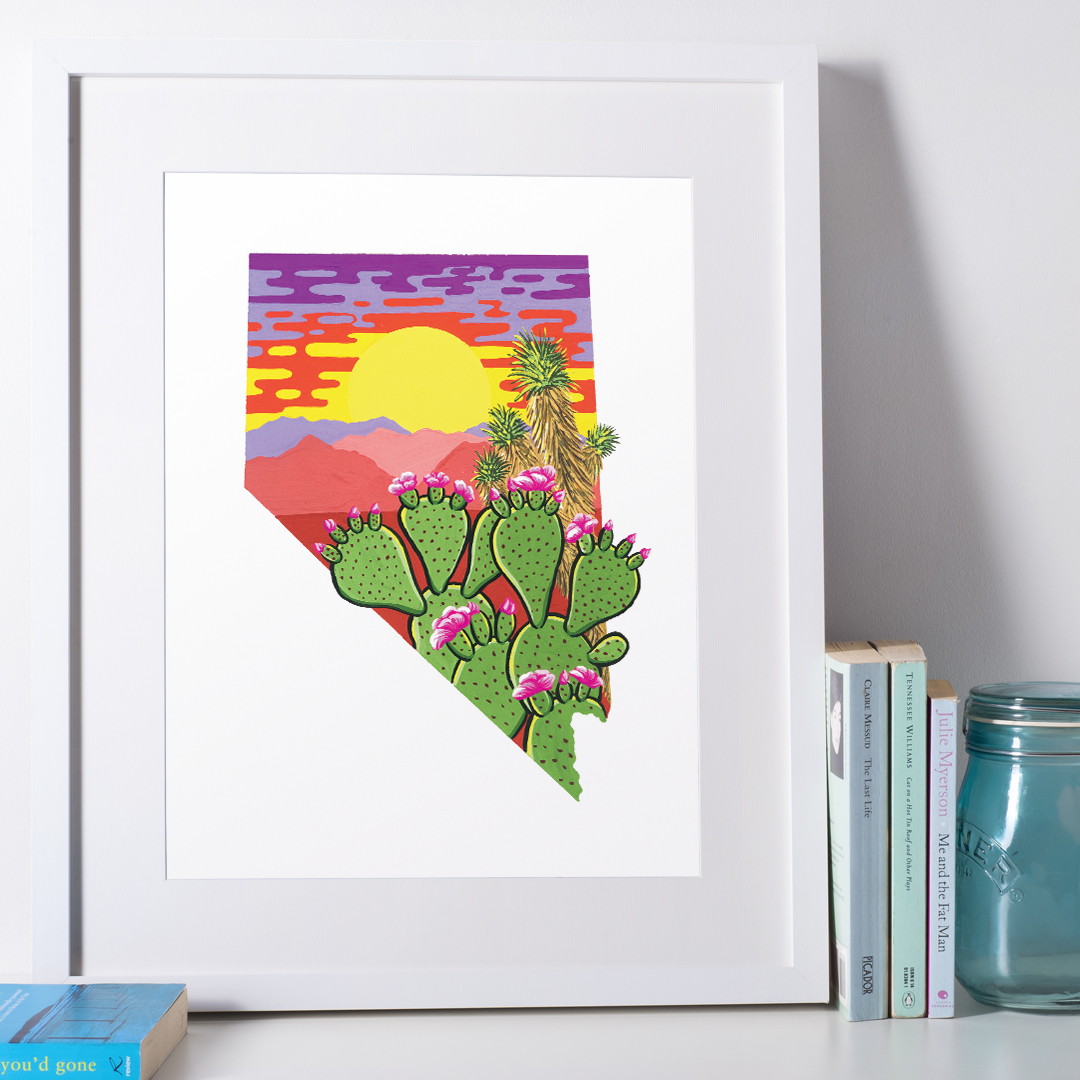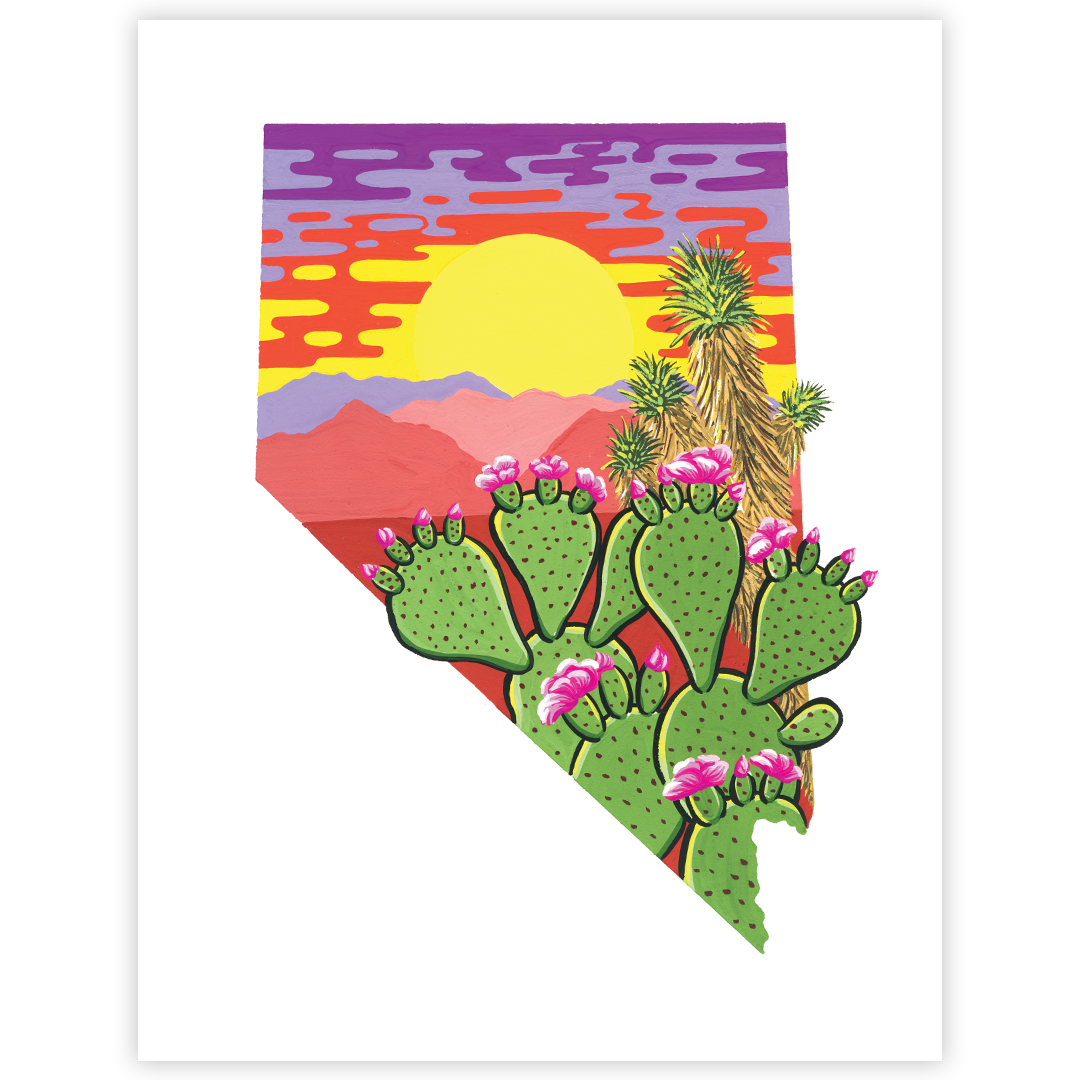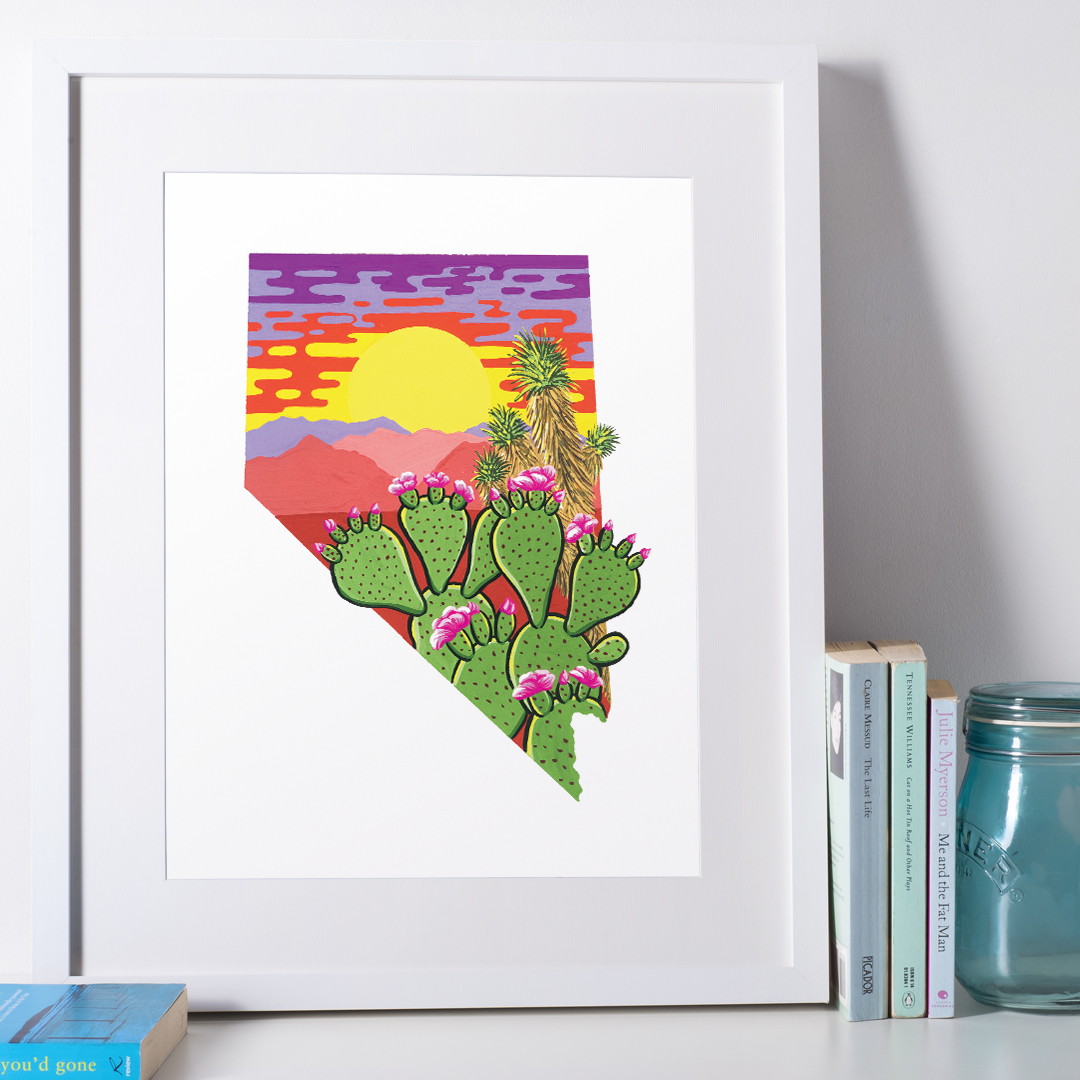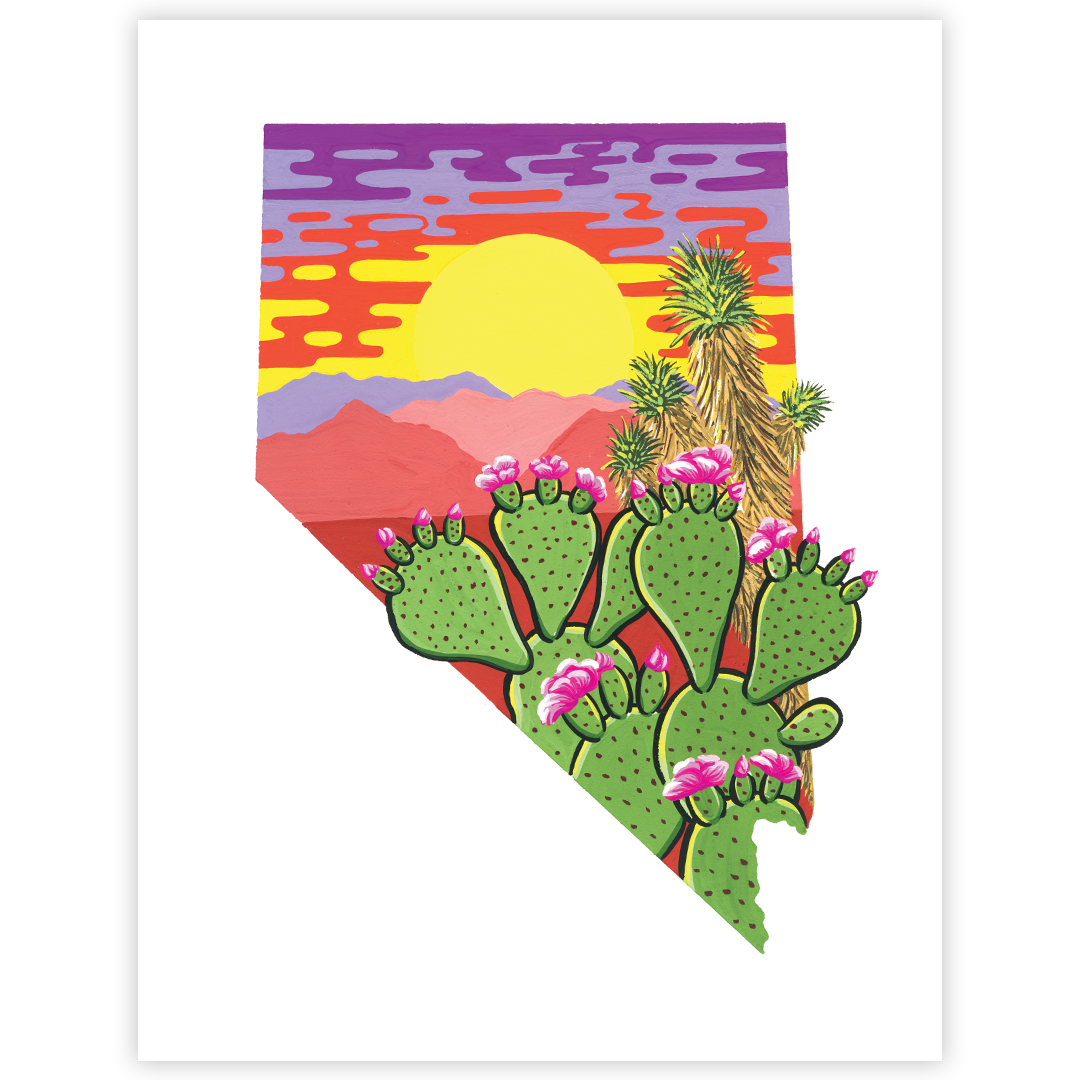 Nevada Prickly Pear Beavertail Sunset | Signed Art Print
Nevada Prickly Pear Beavertail Sunset is a gouache painting by Philip Boelter, inspired by desert sun and surrounding cacti. This vibrantly colorful painting is perfect to add to your desert decor, Nevada household, or as a gift for your Las Vegas lovin' friend.
Select your size below: 5x7, 8.5x11, 11x14 or 16x20 Inches
(Prints are sized for popular framing options)
This Art Print is Signed.